WHITE PAPER: "COME TWEET WITH ME"
by KATHY GRAHAM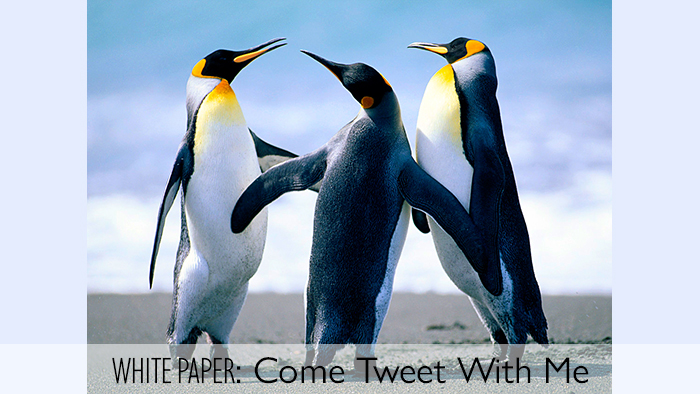 This year marks "the first days of a major change in human communication."
This change is one that's going to make PowerPoint less useful and change the nature of how we sell/talk/interact—the mobile communication age (LinkedIn, Facebook, Twitter, etc.).
This report was one of the first to capture the rise of social media and to point out the significant privacy implications for everyone's life, both business and personal.
Get the PDF of this Forecast including sources (or get the 2-page white paper summary only) by contacting Forecasts@TheHQCompanies.com.